The new SALT limits aren't just getting under the skin of itchy investors. Caps set on state and local tax deductions, part of the biggest tax reform package enacted by Congress in decades, is also threatening to scratch plans for how many families donate to charities.
Of course, handling how wealth is transferred from one generation to the next should be an ongoing concern for any family. But with a new tax regime as enacted through the Tax Cuts & Jobs Act of 2017, a range of different taxpayers are facing several unique wrinkles in estate and tax planning.
Most individual taxpayers are likely to find themselves essentially being restricted under the new tax act to either itemize or claim standard deductions.
In a nutshell, SALT deductions are now being limited to $10,000 a year. That's going to make itemizing tax write-offs less appealing for many taxpayers, given that tax law changes include almost a doubling of standard deductions. For a married couple filing jointly, for example, that limit has jumped to $24,000 a year. Single filers are capped at nearly half that amount.
It's true that SALT taxes cover a broad gambit such as property and state income taxes. Under TCJA, those local and state deductions are now capped at $10,000 – a total that John Dahlin, head of IFA Taxes, says might "adversely impact individuals who've paid higher state and real estate taxes in the past."
For people living in states with higher property and income tax rates, he adds, "they're likely to face higher federal tax liabilities."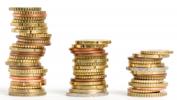 But a separate consideration when dealing now with itemizing deductions, Dahlin notes, is charitable giving. In terms of federal deductions, he points out that donations are only going to be used to calculate tax bills "if your itemized deductions are greater than the standard deduction."
So that means if you're married and filing jointly, you'd likely only itemize if your deductions are greater than $24,000 and filing jointly. For individual taxpayers, that would be almost $12,000.
The concern by nonprofit organizations is that fewer taxpayers will decide to donate with TCJA in-place. "I'd hope that most people view tax write-offs as a secondary factor to making decisions about whether or not to donate to their favorite charities," says Dahlin.
As a result, he's urging IFA clients to consider new tax strategies to continue their philanthropic endeavors.
One alternative is to rotate charitable gifting between organizations and tax seasons. "It's becoming more important to pick-and-choose when you're going to donate and how much you're planning to give to each group over the course of several years," says Dahlin. "Philanthropy is going to require a little more preparation in coming years."
In certain situations, TCJA also opens up possibilities for some taxpayers to make larger donations. A couple with, say, $23,000 in itemized deductions might decide to chip-in a little more to make it worthwhile, according to Dahlin.
Another possibility that he raises is use of a so-called qualified charitable distribution. The QCD allows those age 70.5 or older to transfer as much as $100,000 a year from a traditional IRA to a charity.
If tax laws are followed properly – money has to adhere to specific IRS protocols -such a donation can be made without counting as part of a taxpayer's adjusted gross income. It can also count toward your required minimum distribution, if the QCD is made early enough before other possible RMD activity.
"The new tax law might change the timing and specific amount donated from year-to-year," Dahlin says. "At the same time, it also provides some new avenues for families to continue to receive favorable tax treatment for their charitable activities."